Wolfgang Benedek is a professor and expert on international law at the University of Graz, Austria. In September, a group of member countries of the Organization for Security and Cooperation in Europe (OSCE) appointed him as rapporteur on human rights violations in connection with the presidential elections in Belarus, in which the incumbent Alexander Lukashenko allegedly won 80 percent of the vote. The opposition did not recognize the results of the elections and began a protest action. On Thursday, November 5, Benedek presented his paper. DW spoke to him about how it was compiled, key findings and recommendations.
DW: Mr. Benedek, you have compiled a report on the presidential elections in Belarus and the authorities' reaction toprotests within the so-called "Moscow Mechanism" OSCE… Not everyone knows what this procedure is., and that Russia in this case did not than… how would you explained its essence?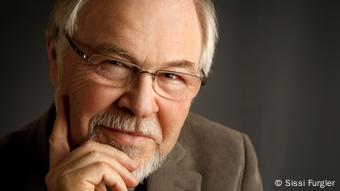 Wolfgang Benedek
Wolfgang Benedek: The Moscow Mechanism was established at a conference in Moscow in 1991 within the framework of the Conference on Security and Cooperation in Europe (the predecessors of the OSCE – Ed.). It provides that a group of at least 10 states can initiate a fact-gathering report drawn up by independent experts. The reason is the concern that massive human rights violations are taking place in a particular country.
– The Belarusian authorities refused to cooperate with you and to appoint their own, second expert, noting that they do not see enough reason to engage "Moscow Mechanism". How you justified your decisioninitiating countries?
– These countries based their decision on massive human rights violations in connection with the presidential elections in Belarus on August 9. There were two key questions: whether the elections were free and fair, and whether there were significant human rights violations before and after the vote.
– Involvement "Moscow Mechanism" initiated by 17 countries, among which there is not a single former Soviet republic except for the Baltic countries. How justified and reliable can the report be considered, prepared at the initiative of less than half of the OSCE members?
– Now the OSCE includes 57 countries. How many of them initiated the "Moscow Mechanism" does not matter. Never before in the history of this instrument have so many countries supported its use. In addition, several other countries were in favor but did not participate. This is normal. As for Russia and the former Soviet republics, it is true that Russia has a negative attitude towards the "Moscow Mechanism". I felt it myself two years ago when I was preparing a report on human rights violations in Chechnya. Then Russia announced that it considers the "Moscow Mechanism" obsolete and does not recognize it. Several other countries, which may be wary of being the subject of the report themselves, take a similar position.
– To prepare a reportyou were given 14 days. You could not personally travel to Belarus, because the authorities refused to cooperate with you… How difficult it was to collect information?
– Not very difficult, because there was a lot of data from open sources. In addition, the "Moscow Mechanism" provides for the opening of an information channel through the ODIHR (Office for Democratic Institutions and Human Rights, a structure of the OSCE. – Ed.). This made it possible for everyone with the information to contact me directly. Through this channel, I received over 700 messages, some of them were accompanied by additions, photo and video materials. I have received a wide variety of testimonials from different walks of life. In addition, I received information from human rights organizations working in Belarus. These data were checked against each other, but the claims were largely repeated, so there were no problems with confirmation.
– In your report, you come to the conclusion that the presidential elections in Belarus were rigged, and that there were massive human rights violations. What evidence have you found?
– With regard to fraud, we received a number of materials from civil initiatives to observe the elections. They filled the gap that arose after the ODIHR was unable to work as usual (the Belarusian authorities invited OSCE observers to the elections late. – Ed.). There was limited international observation of the elections by EU diplomats. These materials, some of which were very detailed, 30-40 pages long, plus testimony from individuals who worked on election commissions or tried to observe the elections, it all adds up to a coherent picture. In addition, some candidates were not registered in the elections, and even before the vote, law enforcement agencies acted harshly against opposition candidates and their assemblies.
– What evidence did you collect about human rights violations during post-election opposition demonstrations??
– There is a lot of evidence in the form of testimonies of those affected, reports of organizations from the civil sector, international organizations. Anyone who wants to can find on the Internet a lot of messages about the consequences of excessive violence, there are videos showing how law enforcement agencies operate. There are confirmed testimonies of persons, this especially concerns the first three days after the elections. What happened to them can only be interpreted as torture.
– In your report, you formulated several proposals – both for Belarus and for the international community. You call not to recognize the results of the elections, to annul them and hold new ones. Western countries have already taken this path. What else do you advise to do from what may have not yet been announced and implemented?
– I think the main requirements are an immediate end to the violence, the release of prisoners, especially those detained for political reasons, and the study of human rights violations. Until now, not a single policeman or official has appeared before the court, although there have been hundreds of complaints. In addition, I see the need to create an independent international commission of inquiry, which would, with the help of experts, study reports of violations. Every case needs to be checked.
– How do you imagine the work of such a commission? ANDwhat to do if the Belarusian authorities will refuse with her cooperate?
– Ideally, this should be done by experts from the UN, the Council of Europe, for example, the Committee against Torture, and the OSCE. In addition, independent experts from civil society may be involved. How this will be done in practice is an open question. Organizations can provide experts, and the start will be given through an interstate initiative of interested countries, which will allocate funds for this. As to whether the Belarusian authorities will cooperate with such a commission, the current regime is unlikely to agree to this. But the question arises how long he will remain in power. The protests continue, and my impression is that the time of this regime is gradually coming to an end.
– Which of the hundreds of readings and messages that you received, What worried you the most? Whose fates are especially memorable?
– There was a 15-year-old teenager who was so beaten that he ended up in the hospital, and, perhaps, his health was permanently damaged. He was arrested again and charged with attacks on the security forces, which was not proven. He left the country and is being treated abroad. In another case, a flower seller who handed out flowers to participants in the "women's march" on Saturday was detained and beaten so badly that he ended up in the hospital and did not recognize his wife there. And there was also a mother who was looking for her son in the pre-trial detention center, she was detained herself, had to stand naked for hours, witnessed the beating of her husband, witnessed the torture of other detainees. And all just because she wanted to find out the fate of her son. There are many such examples.
See also: