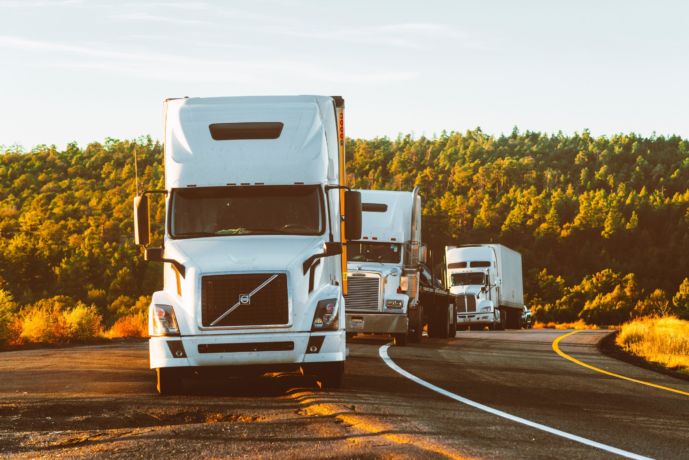 As a truck driver, it is vital that you are able to secure a continuous stream of work. You are not earning if you are not working, which means that you need to know the best ways to promote your business, secure work and build a positive reputation for your business.
This can be tricky, especially when you are first starting out, but you should know that there are a number of effective strategies to try that will help to grow your business and allow you to build a positive reputation. So, if you are looking to get your trucking business noticed then read on for a few tips.
Use Web Design & Digital Marketing
These days, every trucking business needs to have a strong presence online. You should have a professional website for your business made by an experienced digital marketing agency that contains information about your background, skillset, experience, services and prices along with customer reviews.
You can then use the services of a digital marketing agency to increase your visibility online, which should then lead to an increase in traffic and a boost in jobs.
Use Social Media
Following this, it is also important that you are active on social media to attract new customers, improve your reputation and form relationships with your target market.
You can create content that your target market will find engaging, join with people in discussions and answer customer services queries to get the most out of social media.
Use Job Boards
One of the best ways for a trucking business to find a continuous stream of work is to use job boards that list hundreds of jobs that are available. Load boards like Shiply help you to find a continuous stream of shipping work.
It is perfect for those getting started out or those simply looking to take on more work. This can also be a great way to build your reputation and could lead to ongoing work with customers.
Network
As with any line of work, networking is important and for more than just one reason. As a truck driver, you should be networking as much as possible whether this is with other drivers, operators, business leaders or anyone else.
When you create a large professional circle, it increases the chance of finding new work and helps to improve your brand reputation – do not forget to pass around business cards!
Approach Shippers Directly
You will find that it is also worthwhile approaching shippers directly. Shippers will always want to hear from truck drivers that they know that they can rely on and sometimes the most direct route is the most successful – just be sure that you can back up what you have to say and have an edge over other businesses.
Hopefully, this post will help you to take your trucking business to the next level and find a continuous stream of work. In this industry, you need to always be working to find success and this can be a challenge, particularly for new trucking businesses.