With the arrival of the new generation less than a month away, PlayStation 5 and Xbox Series X are already in full swing to win over consumers. Sony and Microsoft have reserved October to release several details of their platforms with the last few days having been the scene of a real flood of information.

Games
Oct 15


Software
Oct 15
Given this, it appears that the Xbox Series X may end up leading the way in this generation, according to studies by research analysis firm The Hoth. Company analysts have studied data provided by Google Trends over the past 12 months and concluded that the Microsoft console is expected to sell more than the PlayStation 5 by Christmas this year, in a 2: 1 ratio.
"It's been seven years since the last console war and statistics indicate that Sony was by far the big winner, selling twice as many PS4s as Microsoft achieved with Xbox Ones," said Clayton Johnson, director of marketing at The Hoth, andm email sent to TechSpot website. "If the current data trend can in fact be taken into account, it looks like the pattern will reverse, at least for the first Christmas."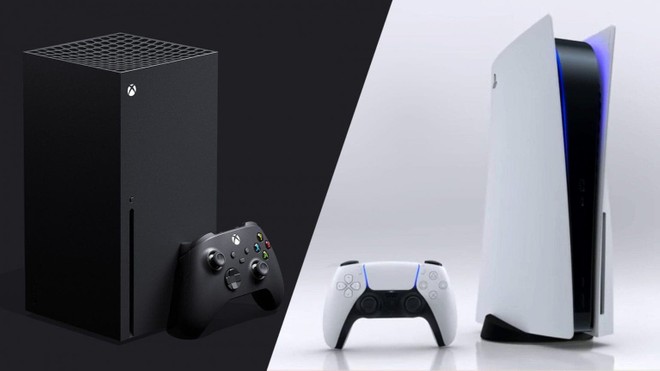 The graphs provided by Google Trends show how the interest of consumers varied as each company released news. The first spike in interest came during the Xbox Series X reveal in December 2019, when Microsoft took the lead in searches until June. The PlayStation then took the lead with the official revelation of its look, remaining at the top until July.
The picture changed again in September, when the prices of each platform were announced. Microsoft spawned a new peak by confirming the figures first, losing ground shortly afterwards, when Sony revealed its prices. The last big peak analysis came after the acquisition of Bethesda by the Redmond giant.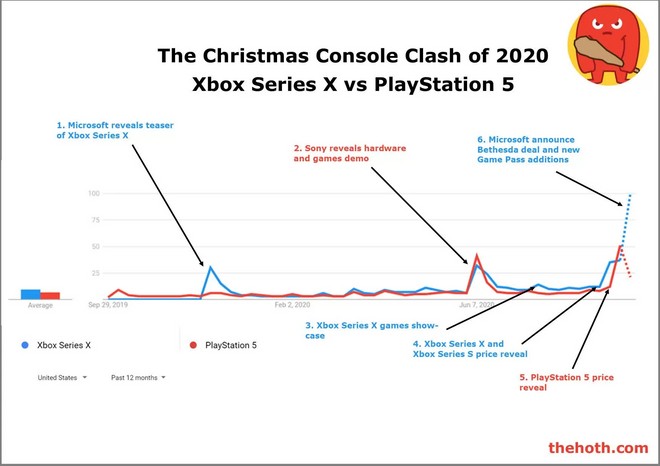 Anyway, the company's analysis does not bring definitive results, and everything can change in the coming days. As it was already possible to see, both companies still have some surprises up their sleeve, and there are great chances that the picture will change, or even reinforce Microsoft's expected leadership. It remains for us to wait for the arrival of the devices in November to know who will in fact be the sales champion of the ninth generation.