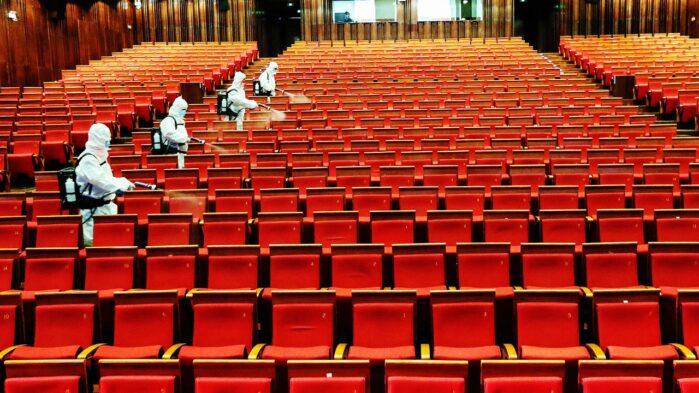 WARNING – This is a graphic horror film with some gory special effects.
You can find more information regarding this film on its IMDb page .
In this classic yet still creepy horror film, strangers hold up in a rural Pennsylvania farmhouse and battle constant attacks from dead locals who have been brought back to life by mysterious radiation.
Note: This item contains a user-contributed srt subtitle file. To use this file you must download an srt compatible player and point it at the correct video and srt files (google for srt subtitles). We include this file for advanced users who may wish to use it, however the Archive does not support any player that displays subtitles stored external to the video they are intended to be used with, nor can we vouch for the quality or completeness of the subtitling effort.
Credits
Directed by George A. Romero
Writing credits – George A. Romero, John A. Russo
Cast
Duane Jones – Ben
Judith O'Dea – Barbra
Karl Hardman – Harry Cooper
Marilyn Eastman – Helen Cooper/Bug-eating zombie
Keith Wayne – Tom
Judith Ridley – Judy
Kyra Schon – Karen Cooper/Upstairs body
Charles Craig – Newscaster/Ghoul
S. William Hinzman – Cemetery ghoul (as Bill Heinzman)
George Kosana – Sheriff McClelland
Frank Doak – Scientist
Bill 'Chilly Billy' Cardille – Field reporter
A.C. McDonald – Ghoul
Samuel R. Solito – Ghoul
Mark Ricci – Washington scientist
Lee Hartman – Ghoul/News reporter
Jack Givens – Ghoul
Rudy Ricci – Ghoul (as R.J. Ricci)
Paula Richards – Ghoul
John Simpson – Ghoul
Herbert Summer – Ghoul
Richard Ricci – Ghoul
William Burchinal – Ghoul
Ross Harris – Ghoul
Al Croft – Ghoul
Jason Richards – Ghoul
Dave James – Ghoul
Sharon Carroll – Ghoul
William Mogush – Ghoul
Steve Hutsko – Ghoul
Joann Michaels – Ghoul
Phillip Smith – Ghoul
Ella Mae Smith – Ghoul
Randy Burr – Ghoul
George A. Romero – Washington reporter (uncredited)
John A. Russo – Washington mililtary reporter/Ghoul in house (uncredited)
Russell Streiner – Johnny (uncredited)
Vincent D. Survinski – Vince, Posse gunman (uncredited)
Produced by Karl Hardman, Russell Streiner
Cinematography by George A. Romero
Film Editing by George A. Romero, John A. Russo


Disclaimer (Important):
The information provided here is only meant for educational purposes. We do not intend to promote online websites that are using pirated content to stream. At Viralpanda.net, we believe in providing accurate information from all kind of trusted and credible sources. Accessing the pirated content through torrents in any form is against the law, and this article is not meant to advocate or encourage it. Piracy is an online offence and can lead to steep fines or imprisonment. We do not claim all content that is shared on this page as ours. we are just providing the information that you need. We don't encourage or promote piracy in any manner.