Monster hunter
– Photo: Amar Ujala, Mumbai
Hollywood actress Milla Jovovich's well-known film 'Monster Hunter' is good news for cine lovers awaiting theatrical release. The film is now ready for release in the country's four major languages ​​Hindi, English, Tamil and Telugu. It is also interesting to know that the film will provide a better experience in addition to ease of languages ​​as it is also being released in 3D.
When theaters opened after the lockdown ended in the country, all the big Hollywood movies released so far were all in 2D. Whether it is Christopher Nolan's popular film 'Tenet' or Warner Bros.'s famous film 'Wonder Woman 1984'. None were released in 3D. This is because 3D glasses. But now the account of 3D is going to open 'Monster Hunter'. 'Monster Hunter' is an action adventure film based on a video game made by Capcom of the same name. The film also stars Milla Jovovich as Tony Jaa, Meagan Good, Diego Bonetta, Josh Hellman, Ron Perlman in the lead roles.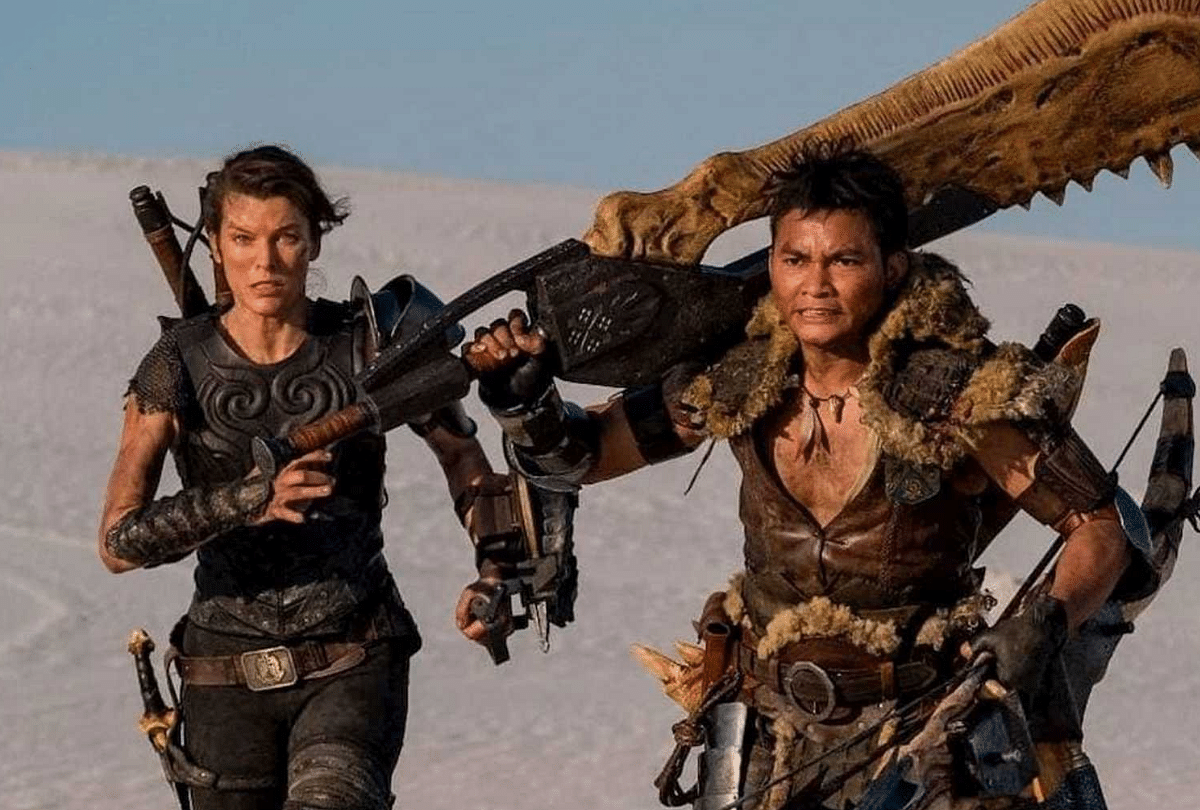 Monster hunter
– Photo: File
The story of the movie 'Monster Hunter' is based on two heroes. Both these heroes have come from different worlds, facing the same danger. And this is the danger of some terrible demons. He is gradually occupying the land and wiping out humans. Then, to face these demons, these heroes risk their lives. Both of these heroes are playing Milla Jovovich and Tony Jaa. The film is directed by Milla Jovovich's husband Paul WS Anderson. The film is going to release in theaters of the country on 5 February.
The film 'Monster Hunter' has been greatly affected by the corona virus. The makers had to change the release date of this film several times. The film was initially scheduled to release on 4 September 2020, but when all the arrangements went awry due to the corona virus, the makers decided to release the film in April 2021. However, the producers felt that the situation was back to normal again, so they revisited their dates and the film was released in the US on 18 December 2020.
Earlier on 4 December 2020, the film 'Monster Hunter' was released in China. There the film created a lot of uproar and raised a lot of voice against it on social media. Actually, the Chinese people alleged that the film made fun of Chinese and Japanese people. The Chinese considered the film's dialogue an insult and the producers had to withdraw the film from theaters. After this, the film was reworked and the dialogue was removed to which the Chinese objected. The producers of the film also apologized and the film was re-released.