Indian adult web series

are rising daily thanks to the penetration of OTT services like Amazon Prime and Netflix. These Hindi Erotic web series are a must-watch if you are above 18+

In the last half-decade, Indian web content and films have seen massive changes not only in terms of storyline but in terms of the growth of on-demand video streaming platforms. These platforms are also known as OTT Media services which stands for Over-the-top media services that refer to content providers that deliver streaming media to viewers through the internet and thus bypassing television and thus CBFC.

इस ब्लॉग पोस्ट को हिंदी में पढ़ें

https://viralpanda.net/%e0%a4%b5%e0%a4%af%e0%a4%b8%e0%a5%8d%e0%a4%95-%e0%a4%b5%e0%a5%87%e0%a4%ac-%e0%a4%b6%e0%a5%8d%e0%a4%b0%e0%a5%83%e0%a4%82%e0%a4%96%e0%a4%b2%e0%a4%be/

But not for very long this will continue 'cause authorities are trying to find a way to censor Indian Adult web series or 18+ web series too. It's only a matter of time when we won't be able to enjoy Indian erotic web series as we do now. Thus as long as these erotic tv series are available online, continue to watch Indian Adult web series and to help you we have below mentioned the best and the most popular Indian bold web series streaming now.

Watch here: 30 + Best ULLU Adult Web Series

    Watch Here: 6 Indian Movies Banned by Censor Board
Poison (IMDB)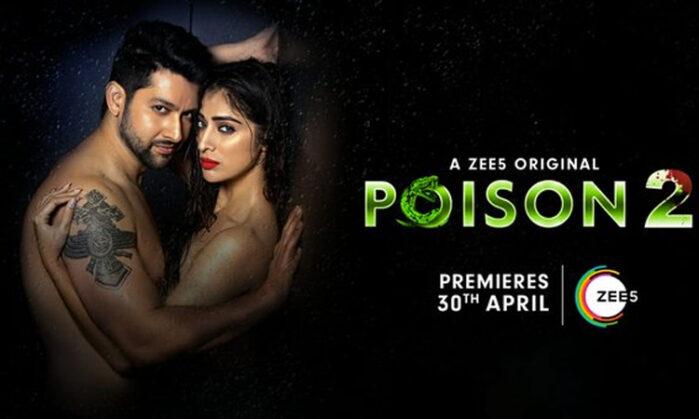 A thriller movie series by Zee 5, set to premiere its sequel on 30th April is one of the best current adult web series on any OTT. Cast starring top Bollywood actors like Arbaz Khan, Aftab Shivdasani is a must-watch for every web series fanatics.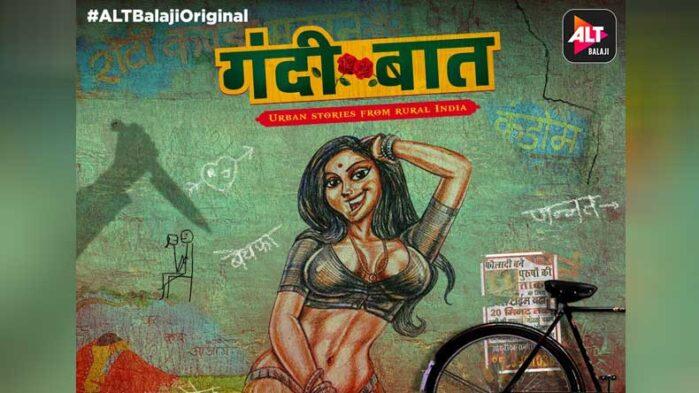 Gandii Baat Indian adult Hindi web series is basically a series of stories that revolves around rural India. Each episode features a story from rural India where it is not very common for dwellers to engage in lovemaking sexual rituals against their principles and rules. Cast, creed, and age is always a hindrance to lovemaking in rural India.
The first episode is named " Threesome" where a woman is caught red-handed, by her husband, pleasing their neighbor. The husband threatened both of them with dire consequences and even murder them but ultimately joins them in bed and engages in a threesome.
XXX Uncensored ( IMDB )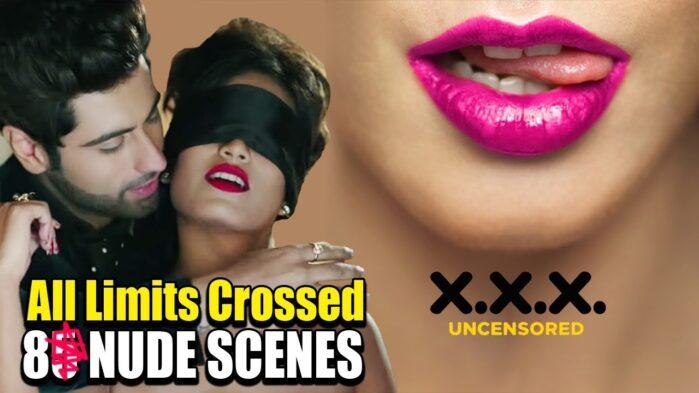 Trust me the title completely does justice to the series. Did you remember the movie Darna Mana Hai, I hope not, however for those who remember, XXX Uncensored is an adult and recreational version of the movie. It involves around a guy who picks up a girl in late night because her car broke down and then they start telling a story to each other where the climax is only lovemaking or even hardcore $ex. Ultimately both the occupants of the vehicle engage in a sexual lovemaking scene with a slight twist and believe me you will love the twist. Watch it on Alt Balaji.
Ragini MMS Return ( IMDB )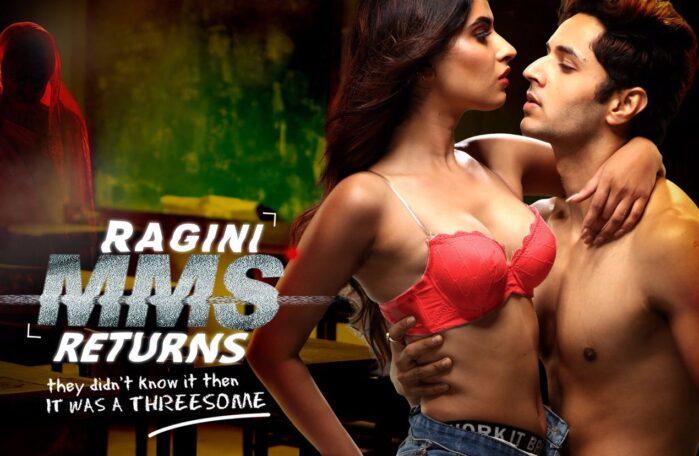 This could be judged as that Indian adult web series which helped other makers to grow their courage to show bold content on adult web series in India and not to fear and censor board or anything. Oh, it is also a horror flick. Ragini MMS adult web series didn't make the lasting impression everyone thought it would but this erotic Hindi web series is a must-watch for all 18+ citizens of India.
Mirzapur ( IMDB )

Mirzapur is a tale of a trigger-happy, wannabe gangster son of millionaire carpet exporter and The Don of the city Mirzapur. Mirzapur is a small but not so dull town in Uttar Pradesh which is ruled by Mafia/Gang Lord for ages. Police and politicians are their puppets cause they control the city's thugs and "rokra".
This might not sound an adult story and the makers made sure it is not projected as one, but they didn't leave any stones unturned when releasing the web series Mirzapur in Amazon Prime. Sex Scenes ranging from Doggy style to Missionary to sex lap dance to whacking of a penis ( yes right )  does make it an erotic web series. If you have already not watched it, it's time to give it a try.
The next Web Series is undoubtedly so far India's, hell, one of the World's best TV series as per IMDB. But fortunately for us, it also contains hefty adult scenes.
Sacred Games ( IMDB )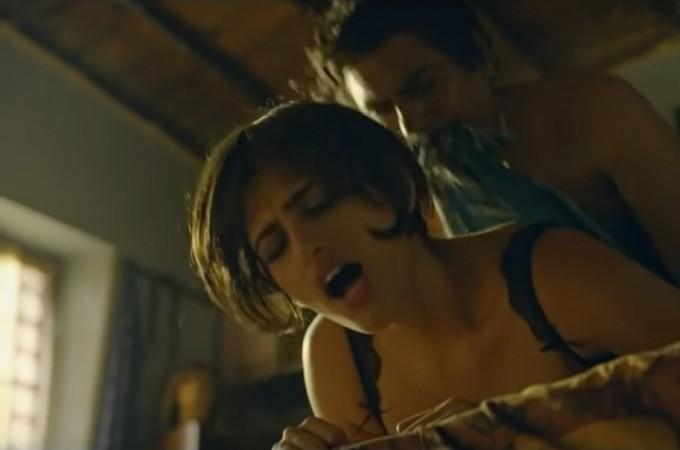 Starring The Nawazuddin Siddique, Saif Ali Khan, and Radhika Apte this Web Series is a must-watch for every Indian between the ages group of 0-100, yes that's right. Everyone should watch it, it is so good. Yes, it also contains Adult scenes where Nawaz was seen banging a transgender from behind and then his wife who was completely topless revealing her breast. This was the first time full-frontal nudity in India web series was shown without any barrier.
The next could be referred to as a web series of eroticism by popular actors. Boldest web series of all yet.
Maaya ( IMDB )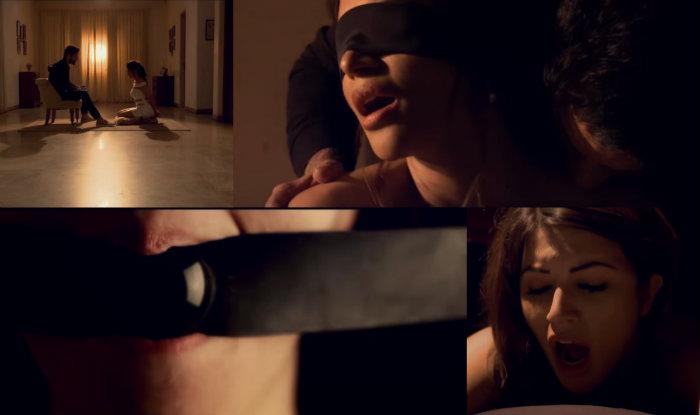 This could be termed as the Indian version of Fifty Shades of Grey. However, the maker Vikram Bhatt denies the allegations. As per him the Indian Adult web series Maaya, which is available on YouTube for free, is not inspired by the infamous Fifty Shades of Grey. It will be better to leave it to you to judge.
Maaya is undoubtedly the best Indian Erotic web series on YouTube.
I Love Us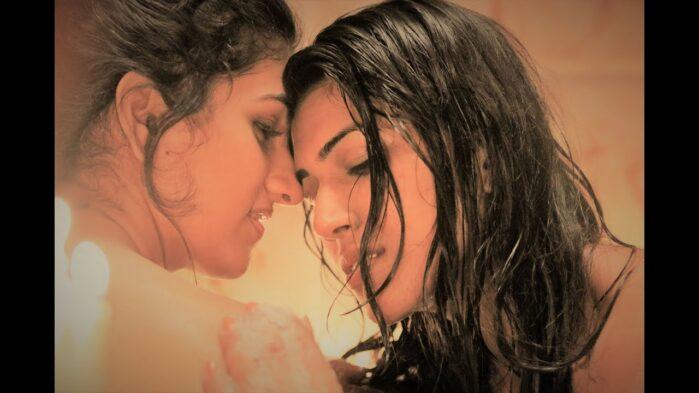 Lesbian web series in India is not very rare. I Love us tried to explore that area and they did well. This Lesbian Indian Web series is not too adult but very sweet and sexy.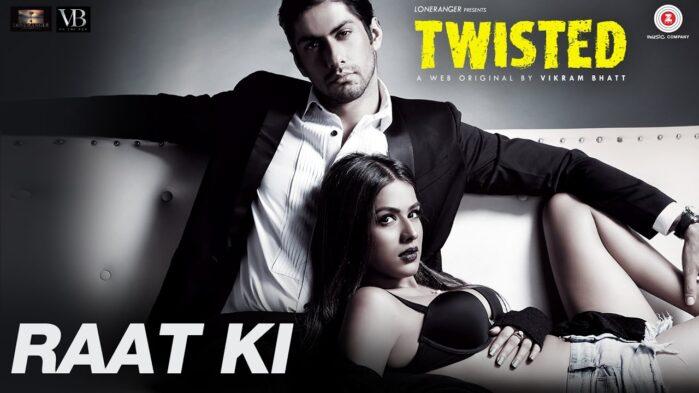 Another web series presented by Vikram Bhatt revolves around a woman who continues her extramarital affairs and proving that it is not only a western concept but very Desi. After all, we invented Kamasutra right.
Dev DD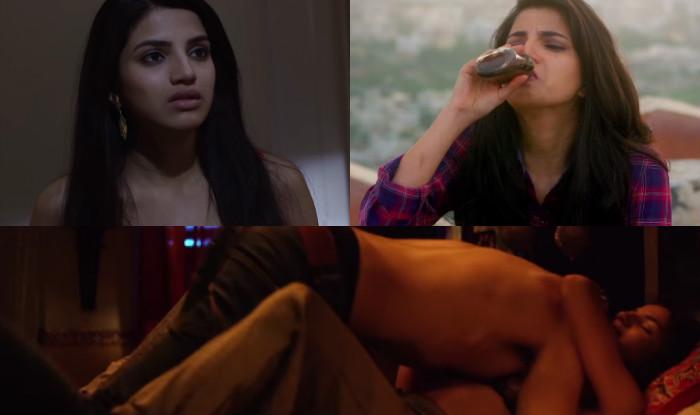 Another bold web series by AltBalaji for people with fascination in Indian adult web series with erotic content. Dev DD Indian bold web series is again produced by Ekta Kapoor and Shobha Kapoor and directed by Ken Ghosh. The series is mostly about feminism and beautifully depicted the male-dominated patriarchal society.
The first episode was released on 12 April 2017 and produced by Balaji Telefilms. Ekta Kapoor is reportedly the only producer who changed herself and her image from producing boring TV content to spicy web series.
It stars Akhil Kapur, Asheema Vardaan, Rashmi Agdekar, Sanjay Suri, Rumana Molla, Sandeep Pandey. It received an average rating of 6.8/10 in IMDB through 311 Votes.
T Pay Dhar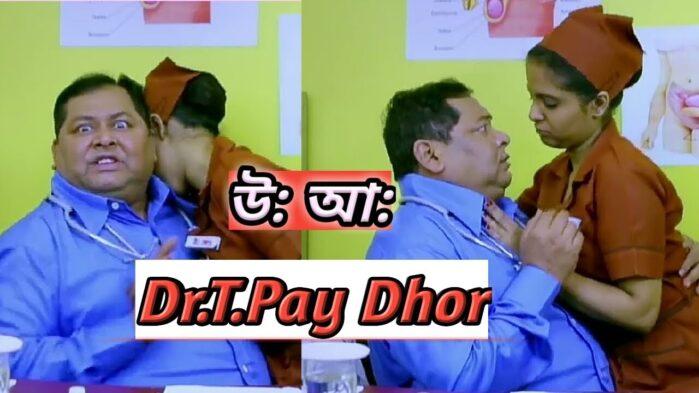 This Indian Adult Bengali web series is based out of Kolkata and is adult comedy Indian web series. The web series released by Hot Chilis, a Kolkata based film development society that specializes in adult web content. T Pay Dhar starred by Kolkata's one of the most popular actor Kharaj Bandhopadhya.
The name of the Doctor T Pay Dhar roughly translates to hold and squeeze. I think I don't have to mention what is being told to squeeze.
Honorable Mention in Indian Adult Web Series List
Lust Stories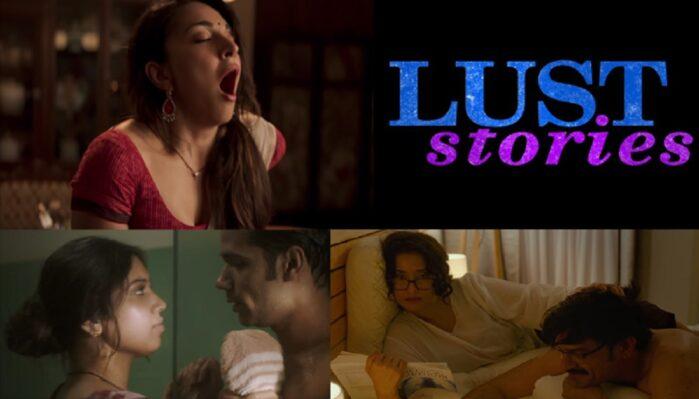 Though it is not really a web series it was marketed as one. 4 different stories directed by 4 different directors and produced by Karan Johar it is one of India's best Erotic Web series so far. Popular actors like Manisha Koirala, Radhika Apte, Vicky Kaushal and many more helped create a lasting impression on our minds through the Hindi adult web series Lust Stories.