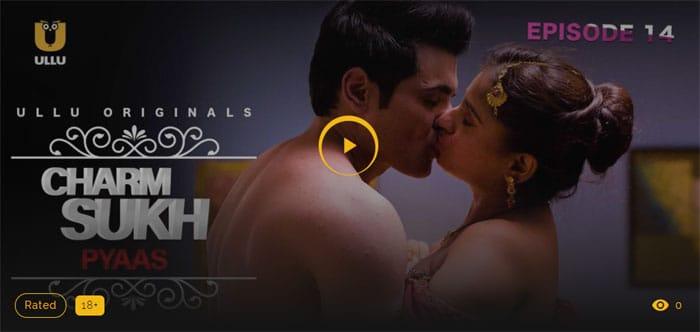 Watching adult ULLU web series is the best way to spend your time in the year 2020. ULLU is a very new concept created when AltBalazi, Netflix, Hotstar are on the rise. Still, ULLU has managed to garner a huge fan following due to the nature of their web series which are basically the Erotic Desi Web series. ULLU subscription-only will cost you 149 INR per year whereas Hotstar or Netflix is too costly. However Altbalazi, Netflix or Amazon Prime are the forerunners in this adult web series game but they aren't able to cope with the increasing demand for desi erotic web series. Therefore, viewers are now opting for the ULLU app which features some of the best and most erotic adult Hindi web series in 2020 the planet.
Go to the End of the Post to Know how you can avail the subscription for free
What is ULLU App?
ULLU App is a streaming service or better known as OTT service launched in December 2018 with some of India's best erotic Hindi web series. ULLU CEO Vibhu Agarwal is a producer and filmmaker from Lucknow which clarifies his expertise in the film industry. ULLU features short films, web series and ULLU Originals. Let's now focus on some of the best ULLU Original Adult web series streaming on the Month of April 2020.
1. Riti Riwaz (Water Wives) – Latest Ullu Adult web series
Riti Riwaz Ullu adult web series is about a family where the wife is tired of pleasing the husband besides doing the house chores. Thus she gives her husband permission to marry another woman who will help him to please him erotically and the first wife will concentrate on house chores. However, the storyline takes a turn when the husband marries another woman making her his third wife. This ULLU erotic web series features too many nude and lovemaking scenes between the husband and the wives.
Director: Ritesh Kumar
Cast: Sanni Singh as Shanta, Payal as Beena, Ankita Bhattacharya as Maya, Yugant Pandey as Bhagat Ram, Vipul Gupta as Prakash
2. Charmsukh ( Pyaas ) – Best ULLU Adult web series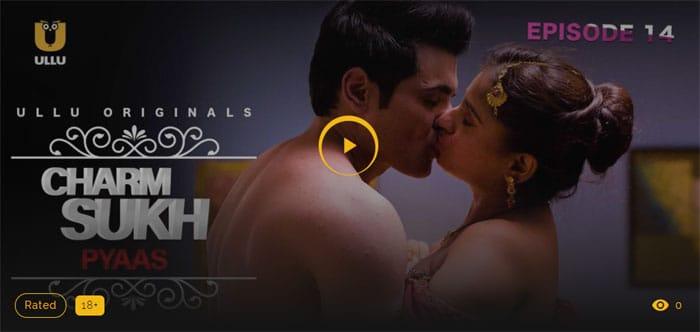 Charamsukh storylines are kind of today's reality where a struggling wife ( struggling from sensual pleasure) looks for pleasure in someone else other than her husband once. But this soon becomes her daily habit which suddenly takes a turn when her sister in law saw her having erotic pleasure with her husband. Charamsukh (Pyaas) is undoubtedly one of the best ULLU adult web series. If you have bought ULLU yearly subscription and wondering which series to watch now to fulfill your desire, Charmsukh is going to please you.
Director: Gaurav Panjwani
Cast: Shivam Khajuria as Boyfriend, Babita Anant as Mother In Law, Khwahish Matthew as Bhabhi, Puja Mukherjee as Sister In Law.
3. Black Coffee: Bold ULLU web series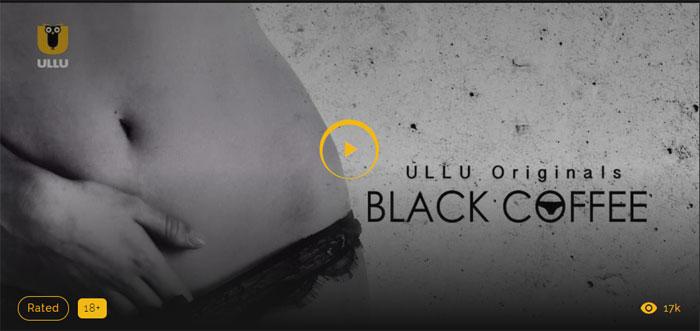 Black coffee ULLU adult web series can be easily termed as the desi version of Fifty Shades of Black. In this erotic desi ULLU web series you can find the storyline is almost similar to the storyline of Fifty shades of black or the complete fifty shades series. In Black coffee ULLU web series an intern falls in love with her boss while serving black coffee and the boss, in turn, likes the flavor of the black coffee thus falls in love too. The Director, the Casts are very brave to feature full-frontal nudity in this desi adult web series.
Cast: Kajal Shankawar, Sparsh Shrivastav, Akshaya Shetty, Diksha
Director: Deepak Pandey
4. khul Ja Sim sim 2020 Hindi – Funny ULLU Erotic web series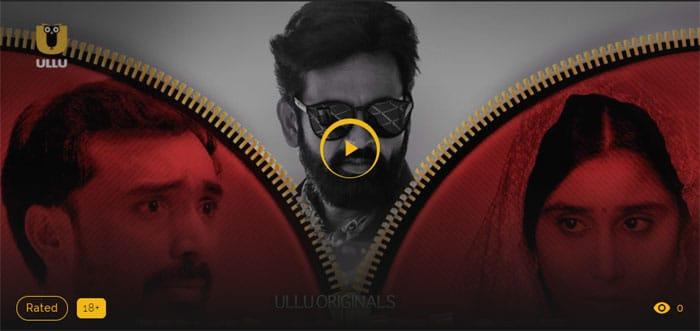 This is a comedy series with enough bold content in it to make the viewers stick to the screen. The comic nature of this ULLU adult web series should not fool you. The storyline is very realistic where a newlywed wife could not fulfill her desire due to her husband's inefficiency in pleasing her. thus she finds pleasure in other men like Cook, Pizza boy, and others.
Cast: Nikita as Simran ), Kundan Kumar as Awdhesh ), Devesh Siwal as ( Katta ), Meena Naithani as ( mother-In-Law ), Yogesh Parihar as ( Tejpratap )
Director: Ravikant Singh
5. Wanna Have a Good Time – Ullu web series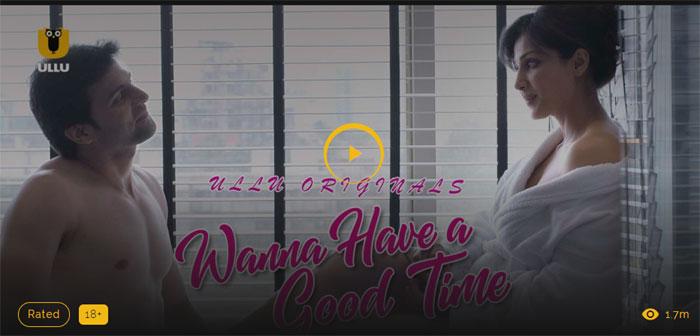 I personally feel this is a sad story. But do not get upset so soon. These 4 episodes ULLU adult web series is full of nude scenes as well as hot lovemaking scenes. This ULLU 18+ web series directed by Deepak Pandey features Flora Saini, Manish Raisinghan, Dhiraj Rai as well as many others. This ULLU 2020 erotic Hindi web series storyline is rather sad where a husband calls for a prostitute when his wife visits her maternal home. But to the husband's surprise, the prostitute looks exactly like his wife. Thus it is up to the viewers whether this is a sad story or horror story or is there some twist? Let us know in the comments.
Cast: Flora Saini, Manish Raisinghan, Dhiraj Rai
Director: Deepak Pandey
6. Ghapa Ghap – Ullu 18+ web series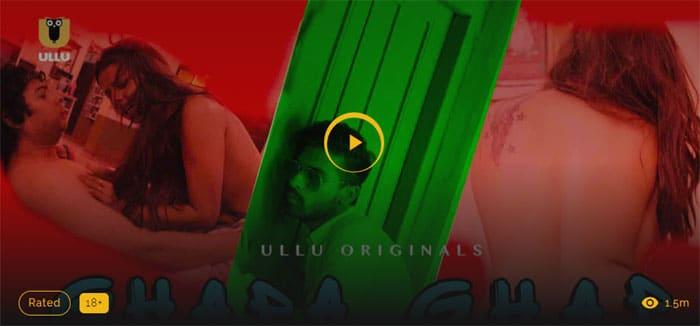 This erotic ULLU web series shows a lack of creativity in the name itself. Directed by Gaurav Bajaj Ghapa Ghap is comic, drama, as well as erotic ULLU web series, starring Pamela Mondal, Shashank Mishra, Ashish Sablawat, Nikhil Mehta, Sumit Gahlawat, Naveen Kumar. The story goes like this, one day the husband and wife are having $ex when few thieves barge in. The thieves initially went for the money but later beat op the guy to barge on her. I personally feel the name could have been better if the story cannot get any better.
Cast: Pamela Mondal, Shashank Mishra, Ashish Sablawat, Nikhil Mehta, Sumit Gahlawat, Naveen Kumar
Director: Gaurav Kumar Bajaj
7. Mona Home Delivery ULLU Bold Web series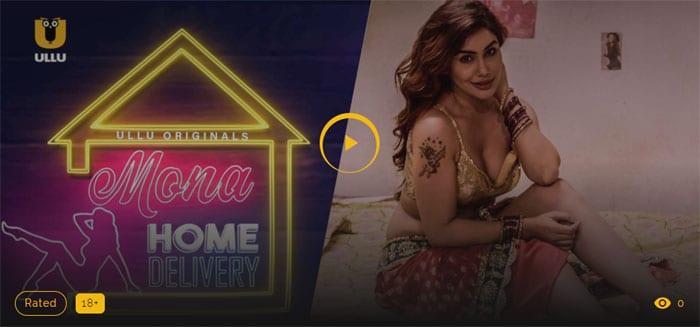 Mona Home Delivery is an 18+ Indian web series that revolves around Mona played by Kangana Sharma. Mona in the erotic web series is a prostitute who comes from a very poor family. The web series showcases the lifestyle of prostitutes, what these girls from this profession face daily and their sexual struggle and the mental and physical harassment they have to go through daily in this profession.
Cast: Kangna Sharma, Pratima Kazmi, Vijay Raaz, Raju Kher, Ganesh Acharya, Rajpal Yadav, Mukesh Tiwari, Zakir Hussain, Badrul Islam, Anant Jog, Rajesh Sharma, Shail Phull, Ganesh Yadav.
Director: Sanjiv R. Chadha
8. Charmsukh ( Jane Anjane Mein)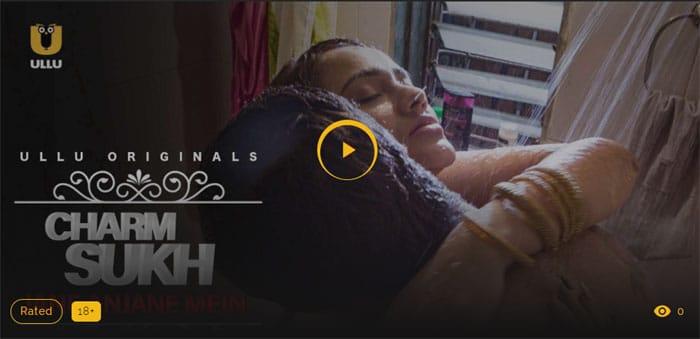 Charmsukh Jane Anjane Mein is another series that will definitely make you happy and force you to watch the series completely. The adult scenes are noteworthy and pleasing. This ULLU 18+ web series is directed by Sameer Salim Khan.
Cast: Amit Jaitley as Husband, Jinnie Jaaz as Wife, Manoj Dutt as Father-in-law, Archana Shukla as Mother-in-law
Director: Sameer Salim Khan
9. Charmsukh ( Behrupiya )
The main character of this 18+ web series is played by Saumya Tiwari who is set to marry a millionaire. She falls for his dashing personality and agrees to spend a night with her soon to be husband. But her dreams come to an end with a twist in the story.
Cast: SAUMYA TIWARI, NIDHI MAHAWAN, NIKITA NIKAS, ASHUTOSH
Director: Shubhobroto Sengupta
10. Charmsukh ( Degree Wala Teacher )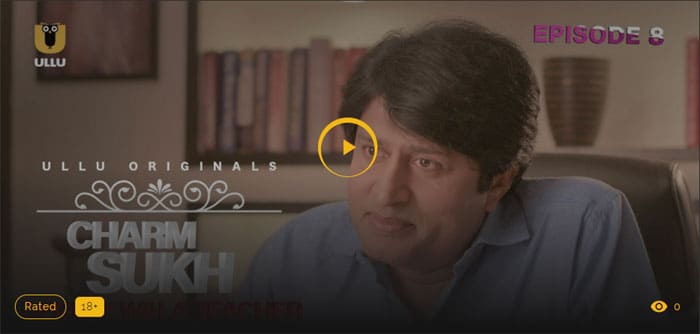 This could be termed as a real story of many girls. Here a student who is weak in studies is being forced to get married off if she cannot improve her marks. After stating her ordeal to her friends one of her friends suggests her to sleep with the maths teacher who deliberately gives her fewer marks. The friends state that this is the way how she improved her result. Now Dolly, played by Priya Sachan, lands in a situation where she needs to choose between her improved marks or her dignity.
Cast: Priya Sachan ( Dolly ), Anwar Fatehan ( Trustee ), Abhay G Shankar ( Gupta Sir ), Mahima Gupta ( Puja )
Director: Pravin Raja
11. Bribe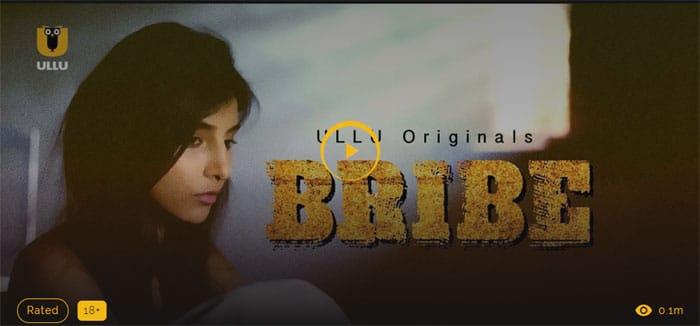 In this three-episode ULLU web series, Padma a widow needs to choose between her dignity and widow pension which is rightfully hers. This 18+ web series showcases the real darkness of red-tapism and bureaucracy. She needs to lose her dignity to many men before getting her widow pension.
Cast: Hemant Chaudhary, Megha Gupta, Dev Vyas, Harshita Gaur
Director: Deepak Pandey
12. Fareb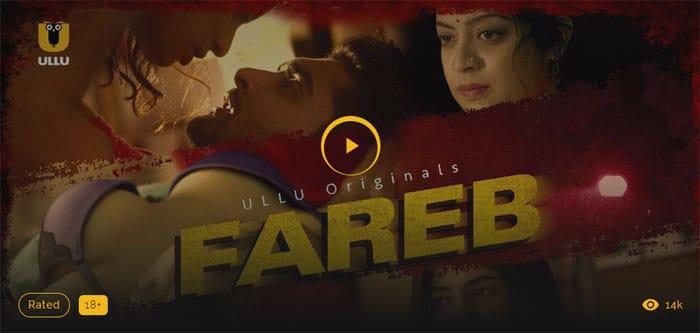 Fareb is a ULLU erotic web series where married women keep an affair with a Pizza boy but suddenly the married women find it hard to continue with the affair as her sister in law visits her for few weeks. Then she plots a plan to continue the affair but things get out of hand.
Cast: Naghma Akhtar, Mohit
Director: Raju Desai
13. Julie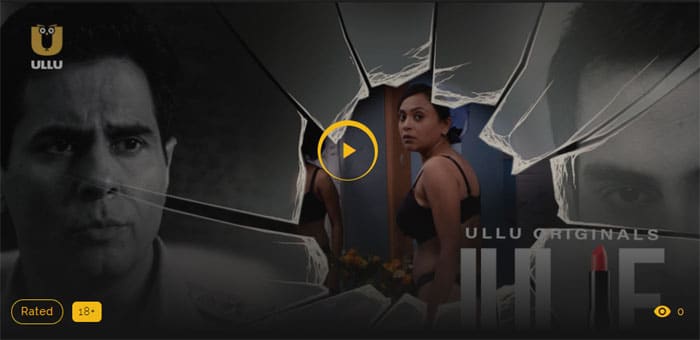 Julie Ullu adult web series is a story of a psycho lover and his girlf friend. Initially, everything was good but slowly the girl comes to know about her lover's mental state and how she escapes from that relationship or cannot is a matter of suspense.
Cast: Aman Verma, Nehal Vadoliya, Ajit Jha
Director: Anil Sharma
14. #Metoo Wolf of Bollywood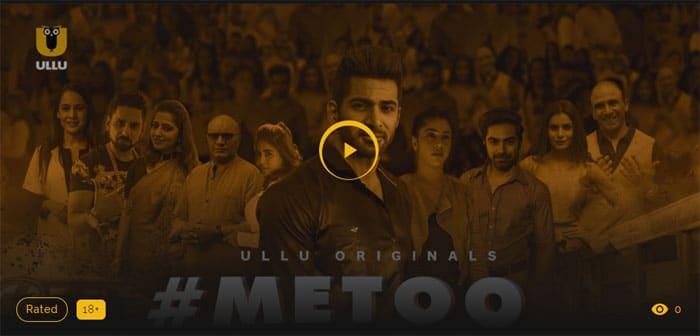 This 8 episode based on true story adult web series is based on early 2018. This suspense thriller Ullu web series has a very notable touch of eroticism on it. The story revolves around an investment banker who is set to marry her office sweetheart when their friend Sana tries to end her life at the wedding venue. Karan then tries his hard to find the real reason behind her such a drastic decision.
Cast: Vivan Bhatena, Amit Behl, Sikandar Kharbanda, Bikramjeet Kanwarpal, Isha Anand Sharma, Ridheema Tiwari, Ana Ilmi, Paras Madaan, Nibedita Karmakar, Aanaya Bhaanndari, Gehana Vasisth
Director: Deepak Pandey
15. Telephone Booth – ULLU 18+ Web series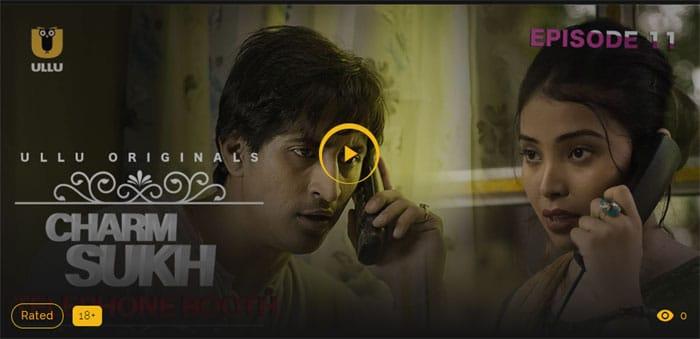 The story is about a couple maintaining a long-distance relationship through a telephone booth. The girl calls her boyfriend every day and indulges in phone $ex. But she didn't know that the owner of the phone booth is hatching some plan. One day when the boyfriend asks her to meet him at a distant location, she instantly agrees but didn't know that their conversation was also heard by someone else. Now what happens next is a tragedy but you will have fun.
Cast: Rimjhim Das ( Amita ), Rajat Bhasin ( Karan ), Gaurav Sharma ( Jeet )
Director: Amit Khanna
16. Ganika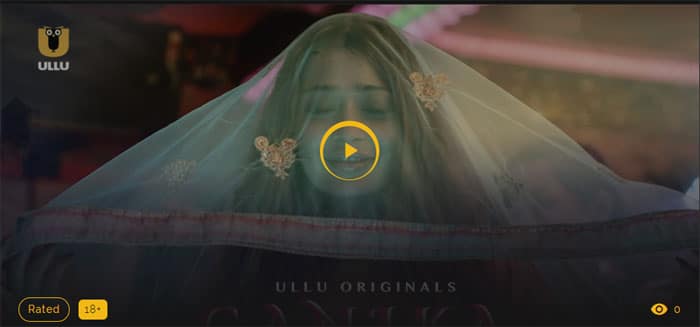 Ganika is a story of a bar dancer who falls in love with a gentleman but their love story becomes a hindrance to the bar owner so he hatches a plan to derail the relationship. Ganika ullu web series features some great sensual lovemaking scenes.
Cast: Sara Khan, Prince Roddey, Sagar Kasurde, Aadarsh Agnihotri
Director: Jasbir Bijender Bhati
17. Karna Zaruri Hai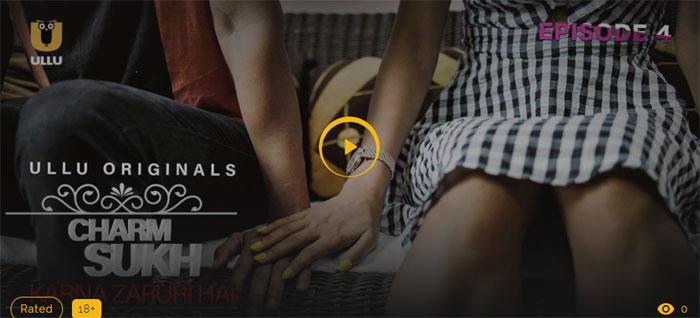 This ULLU erotic web series features a story where a very young couple wants to experience the ultimate enjoyment of their life but in vain due to lack of seclusion in their life. Both stay with their respective parents thus doing it at home is out of the question. They try to find some paid places but still unable to experience $ex. Whether they can fulfill their common goal is a thing to watch.
Cast: V'DYUT XAVIIER, KASTURI CHHETRI, DINESH PARMAR
Director: Rohit Anand
18. Sauda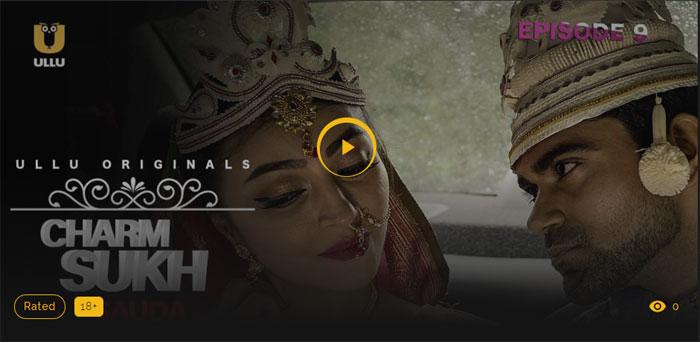 In this story, a helpless poor man marries off or rather sells his both daughters to a man from a wealthy family. Both the sisters start living together with the man. Slowly the man shows are true colors and sleep with one of the daughters mostly. One day he tries to force himself on the other daughter but what happens next needs to be seen.
Cast: Rohit Sharma as Hironmoe, Ira Soni as Sumedha, Trisha Choudhary as Apeksha
Director: Gaurav Panjwan
19. Trapped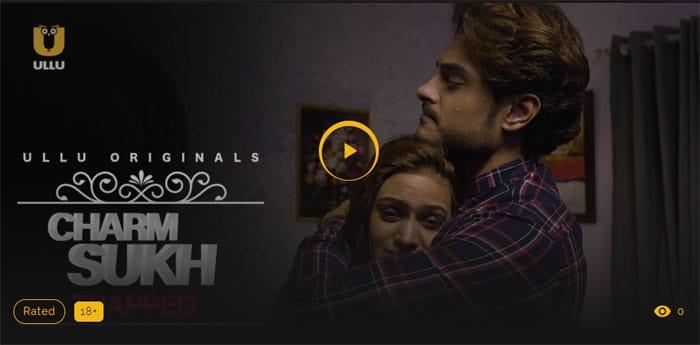 A careless couple gets trapped on the nets of an evil-minded blackmailer who manages to get a hold of the couple's private files. Here the blackmailer not just seeks money from the couple but something else too. These two episodes of the ULLU web series is more tragic than pleasable.
20. Sautela Pyaar – Best ULLU Adult Web series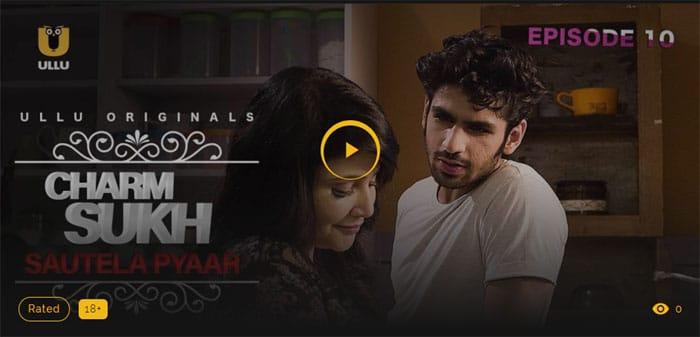 This is a story of a single mother with a daughter who wants to give life another chance by marrying a single father with a son. After their marriage, the son returns from London to find his new hot mother. From the very first day, the son wants to sleep with the mother thus hatches a plan. For a business trip, the father needs to leave the state for a few days. The son finds this opportunity to attract his stepmother and finally fulfill his dreams of having $ex with his stepmother.
Sautela Pyar ULLU web series has some real smoky hot adult scenes which the viewers will definitely find pleasant.
21. Right or Wrong
The story of a father and a daughter where the daughter lives with her single father finds it hard to continue when she finds his secret relationship with her friend.
Cast: Alpesh Dixit, Manisha Jain, Ruthvi Singh
Director: Bhavin Wadia
22. Charmsukh ( Mom and Daughter)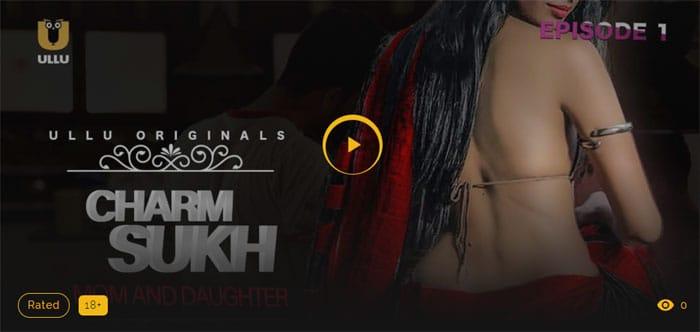 The story of a mom and daughter where the daughter finds her ways to fulfill her sensual desire by hooking up with her boyfriend. Now whether the mother agrees to her such a decision is needed to be viewed in the short film by ULLU.
23. Panchali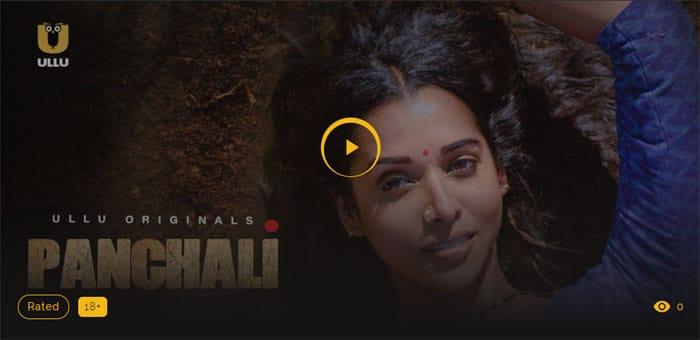 This 5 episode ULLU erotic web series manages to catch the attention of the viewers with quality Casting. The main characters are very popular among tv viewers. In this web series a woman follows a tradition of marrying all the male family members of a family but the youngest of the male members, who is a city educated folk, disagree with the tradition. Now the women need to win him over with all her might to fulfill her secret ambitions.
Cast: Anupriya Goenka, Aman Verma, Upen Chauhan, Samridh Bawa, Rohan Pratap Singh, Avinash Mukherjee, Manvik Tanna, Kamal Malik.
Director: Deepak Pandey
24. The Host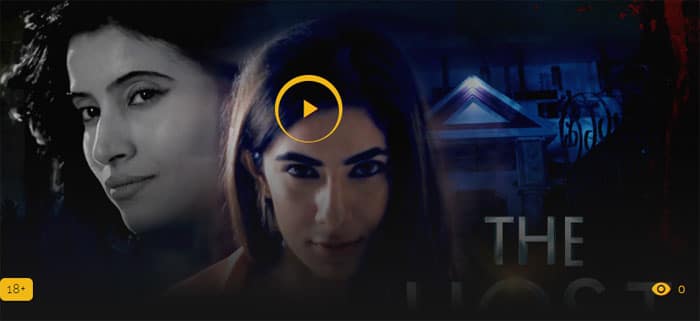 This 2019 released ULLU web series is about a couple who manages to rent a bungalow instead of affordable accommodation for the same price. But the bungalow comes with its own secrets and horror.
Cast: Maushmi Udeshi, Piyush Sharma, Dhawal barbhaya
Director: Bhavin Wadia
25. Halala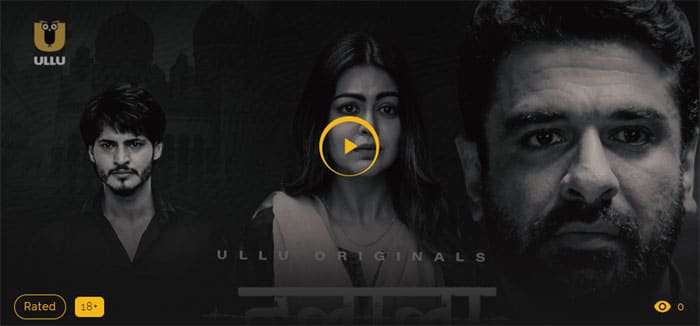 This Eleven episodes ULLU web series directed by Deepak Pandey again is a story of Afza and Rahil whose happily married relationship starts having turmoil. Their relationship comes to an end when Afza triple talaq her husband in a fit of rage. This web series is more society friendly as it tries to depict the controversial Halala Nikah.
Cast: Shafaq Naaz, Ravi Bhatia, Eijaz Khan, Neelima Azeem and Deepika Singh Goyal
Director: Deepak Pandey
26. The Choice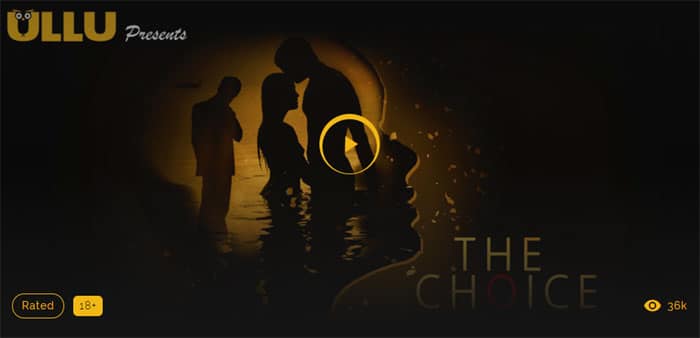 This ULLU web series is a love triangle between an average looking husband, his wife and the wife's handsome boss. The Choice ULLU short film was first released in 2019.
Cast: Kajal Shankhwar, Savant Singh Premi, Bhavin Wadia
Director: Bhavin Wadia
27. Melting Cheese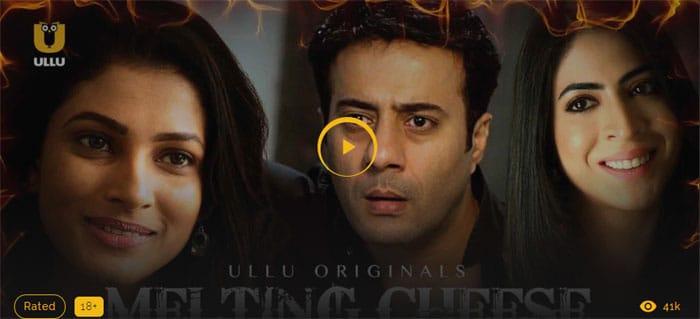 These two episodes ULLU erotic web series revolves around two female main characters who plan to teach a lesson to a womanizer boss who happens to be the husband of one of the women. This thriller ULLU web series is a must-watch for any thrill loving viewer.
Cast: Shikha Chhabra, Naina Mukhi, Sachin Verma
Director: Deepak Pandey
28. 26 January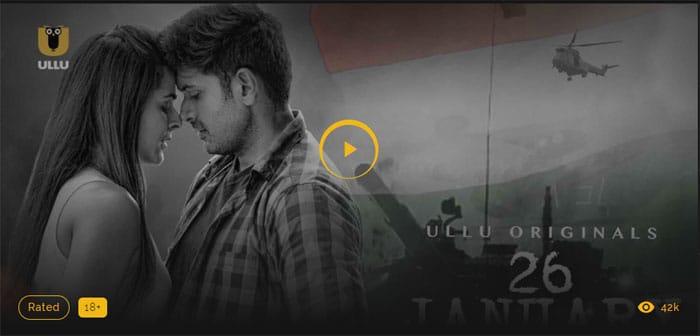 The story revolves around Ved who is an ATS officer needs to choose between his love for his country or love for his girlfriend who is a suspected terrorist.
Cast: Madhurima Tuli, Mrunal Jain
Director: Deepak Pandey
29. Anniversary Surprise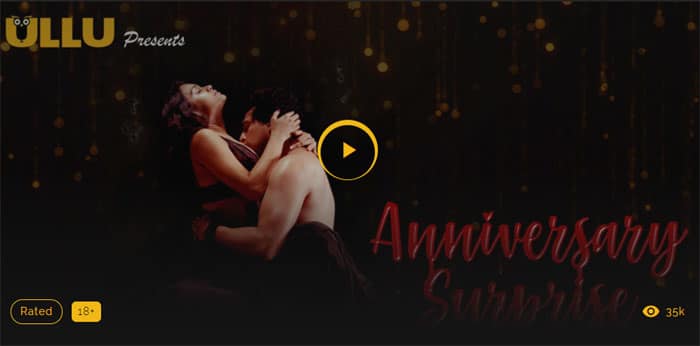 There's been a murder in a resort where couples spend few nights enjoying their erotic dream. This adult web series is full of spicy scenes between a man and a woman. This erotic desi web series is very highly rated for its smoky hot scenes.
Cast: Yash Pandit, Shikha Chhabra, Tarun Khem & Swagata
Director: Bhavin Wadia
30. The Bull Of Dalal Street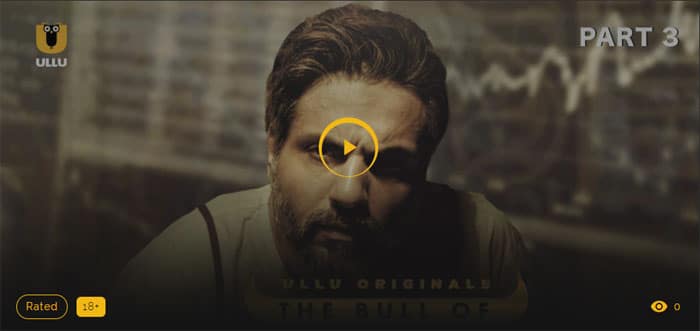 This is a story of the gambler who gambles away his complete fortune. But soon he manages to come back with his all might and becomes another sensation in the share market world. Don't worry this is also an adult web series and features too many lovemaking scenes in its 12 episode feature film.
31. Le De Ke Bol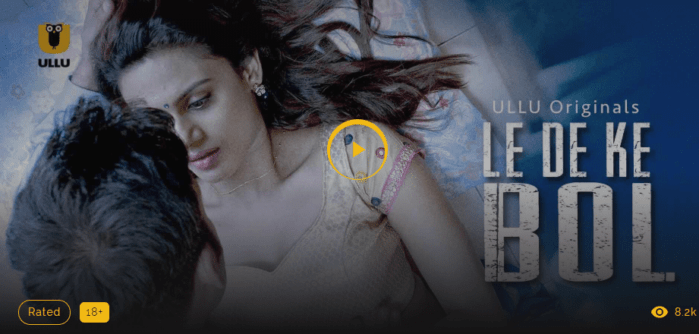 This story depicts the current dowry situation of India or a rather poor India. The women finds it hard to marry her love of like due to the dowry situation and her in-laws demand.
Cast: Gaurav, Nisha Mavani, Jitendra Trehan, Aditya Uppal, Jyoti Mishar, Kiran T
Director: Deepak Pandey
How to Download ULLU Web Series
Visit the ULLU app to stream the web series' or download it on your mobile to watch it any time whenever you want. The app is very easy to navigate and user friendly. The best part is the subscription cost is only 100 INR per month. But right now they are having a promotion and thus their subscription cost has been reduced to only 150 INR for the first year. We Hope the subscription cost remains the same and we can continue to enjoy the best adult web series in Hindi available to download online.
Care Commenting for the Best ULLU adult web series? 1 Year Subscription Free
Since you have read the post so far. We have a special offer for you. We are providing to 20 people 1 year of ULLU subscription for free by taking part in this contest. The contest is very easy you need to do some simple tasks (free tasks) based on Facebook and Instagram and we will randomly choose ( Through Random Number generation software ) 10 lucky winners. Tasks guidelines are as below:
Comment below that you are ready to be a contestant by simply commenting " I agree to enter the contest". Don't forget to mention your name and Facebook profile ID or email id
We will reply to you with the next task within a very short span of time (a couple of hours)
Best of luck to everyone who takes part in the contest. 
Disclaimer (Important):
The information provided here is only meant for educational purposes. We do not intend to promote online websites that are using pirated content to stream. At Viralpanda.net, we believe in providing accurate information from all kind of trusted and credible sources. Accessing the pirated content through torrents in any form is against the law, and this article is not meant to advocate or encourage it. Piracy is an online offence and can lead to steep fines or imprisonment. We do not claim all content that is shared on this page as ours. we are just providing the information that you need. We don't encourage or promote piracy in any manner.