Apple rocked the market when it announced last week the start of production of the Apple Silicon processor, the company's proprietary solutions that will replace Intel chips over the next 2 years. The novelty generated a lot of expectation and mainly a lot of doubts, especially regarding its performance.


Apple
26 Jun


Apple
25 Jun
Along with the revelation, Apple made available to the developers a special version of the Mac Mini equipped with the A12Z Bionic, same chip present in the iPad Pro most recent, called by the company "Development Transition Kit". Despite the confidentiality term, and to the delight of many, benchmark results of the device have already been released on the internet, revealing promising results.
The Mac Mini ARM reached 800 points in single core and 2600 points in multi core, numbers very similar to those achieved by the MacBook Air 2020, equipped with an Intel Core i5 1030NG7. These values ​​are subject to some caveats, however. As Geekbench does not yet have a version optimized for ARM architecture, the application was executed using Rossetta 2, a "translation" tool for programs.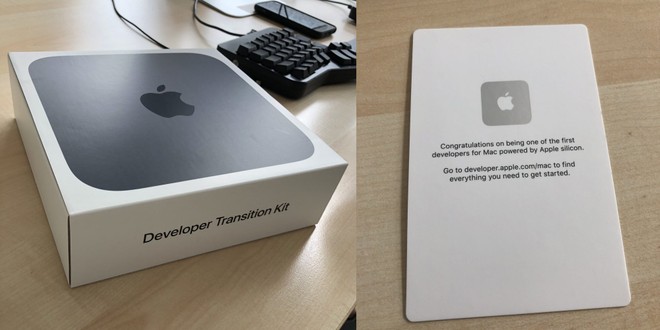 This affects performance considerably, with developers claiming performance losses between 25% and 40%. Another point that deserves attention is the fact that the software has recognized only four cores, with the A12Z Bionic being actually composed of eight cores, four of which are high performance and four of low consumption.
In the end, the situation seems to be limited by optimization issues. This is precisely the purpose of the Developer Transition Kit, and it is certain that we will see much superior performance in end units equipped with the new Apple chips.
Anyway, the numbers are significant, considering that the software is not yet ready to run on the equipment, and give us an idea of ​​what to expect when applications and programs are ready for the Apple Silicon.